Start your side hustle.
Finish that project.
Be your best.
Are you sick of…?
Incomplete Projects
You excel at starting projects, but the pile of unfinished projects torments you!
Endless Self-Criticism
You know you were meant for more, so you beat yourself up for not doing it.
Putting Yourself Last
You help everyone else and you end up the lowest priority.
Watching Time Fly
You have watched years go by and you're not where you planned to be.
Get ready to be...
More productive.
Finally finish that project, create your product, write that book, or launch your business.
More focused.
You'll learn to ignore distractions and focus on what really matters.
More confident.
You'll build consistent productivity habits, which free up new levels of confidence.

Proven Strategies
SMASH incorporates best practices from leading productivity and ADHD experts.
Easy to Implement
All modules include worksheets, tools, or clear step-by-step instructions so there's no guesswork for you.
Doable DAILY!
The SMASH training simplifies productivity into bite-sized weekly lessons. And an easy daily practice.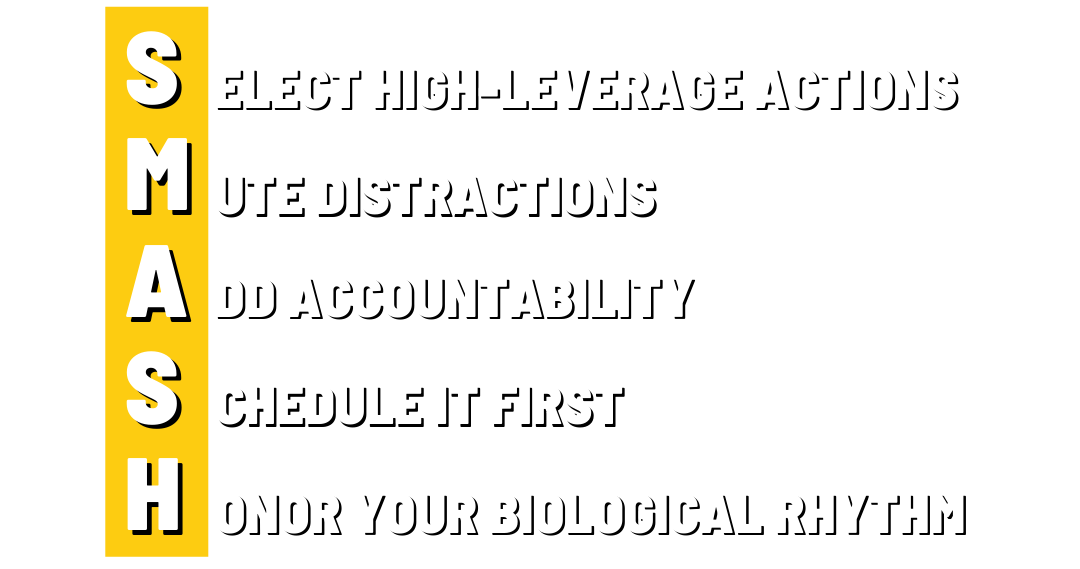 Consistent Productivity is Hard with ADHD...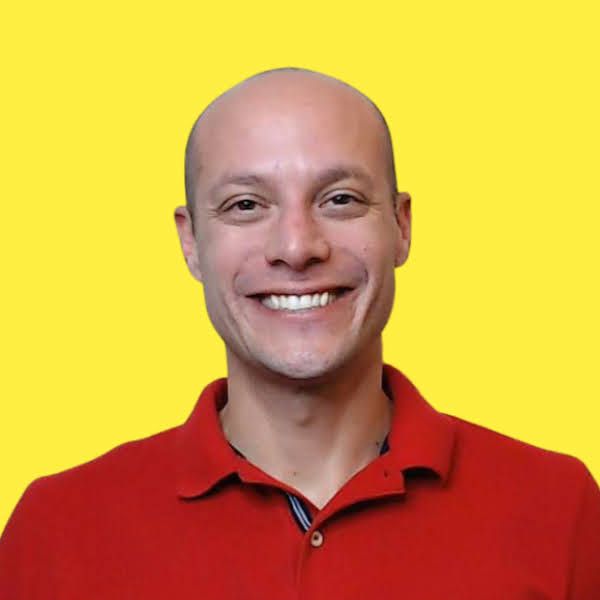 I'm Aron
and I know how difficult productivity is. Eight years ago I was broke, divorced, and
earning minimum wage
. My average job tenure was
nine months
.
Once I started using what became the SMASH System, I got promoted 4 times in six years. Most recently, I excelled at an $8 billion Fortune 500 company as a senior manager.
While working in that full-time role, I used the SMASH System to write over 20 articles, film over 50 YouTube videos, build two products, read over 75 books, and grow an audience of over 50,000 so that I could jump ship.
Master's in Coaching Psychology
Coached and trained thousands
NLP Master Practitioner
Harvard graduate
I've consulted to:

"I've been

suffering from undiagnosed ADD

, and Aron's course gave me simple

tools

I've been able to implement

into my day easily

."


- Dmitri, Entrepreneur, Los Angeles
"As someone diagnosed with ADHD at 40 and now
starting
my own business, I
struggled with working
on my own from home, getting distracted and
not completing
enough important tasks. Aron's training
really made a difference
for me."

- Ian V, Consultant, Germany

"Aron has given me the tools to
absolutely crush
the learning curve of productivity and ADHD. Because of him, I've started to
dream
again."


- Chris, Sergeant, United States Army, Michigan

SMASH Productivity E-Course Curriculum
How to ensure you make progress daily
The hidden cost of distractions and how to finally focus
Week 1 Result: Five days of 30 minutes of distraction-free work on your #1 goal
The secret to not giving up based on two psychologists' model
Why "chronobiology" is a missing link in your productivity
How to enjoy your progress from the #1 entrepreneurship coach
Week 2 Result: 10 days of distraction-free work on your #1 goal with five days of this week's practices layered in


The morning routine that tricks your brain into taking action from a Harvard Ph.D.
How to use discomfort strategically
Week 3 Result: Fifteen days of 30 minutes of distraction-free work on your #1 goal PLUS a powerful new habit of making consistent productivity.
It's time for a change!
Self Paced Course
No frills.
Get the complete SMASH Productivity E-Course

Access to the training materials for two years
21-day Impact Guarantee
Got Questions?
We've got answers.
What is the 21-day Impact Guarantee?
If you decide the program is not for you, we'll give you your money back, no questions asked. All that we ask is you give the program a try for a week and complete one week's exercises.
How long will I have access to the course?
You will be able to freely access the course for 2 years.
What about future updates to the course? Should I take it now or wait?
If you purchase the course, you'll be able to get all future updates until your course access expires after 2 years.
What More Participants Say About Our Programs
- Jane W, Content Producer, Los Angeles
- Peter S, Herbalife Distributor, UK
- A. Larsen, Small Business, Denmark
"I've done more in the last few days than in the last two years with the information you are providing."


- Rosario, Non-profit Caseworker, United States

"I made more progress on my business in the past 3 weeks than I did in the past 3 years with this approach.
"


- A. Larsen, Small Business,
Denmark
"Your videos and trainings are SO SO USEFUL. I know you must hear this a lot, but words cannot even describe how much I feel understood in hearing your stories and the difficulties you had."
21-day Impact Guarantee
If you've done the work and aren't seeing powerful results or feeling that the program is exactly what you need to reach your next level, just let us know within 21 days and we'll give you a full refund. Read the details in
our FAQ
.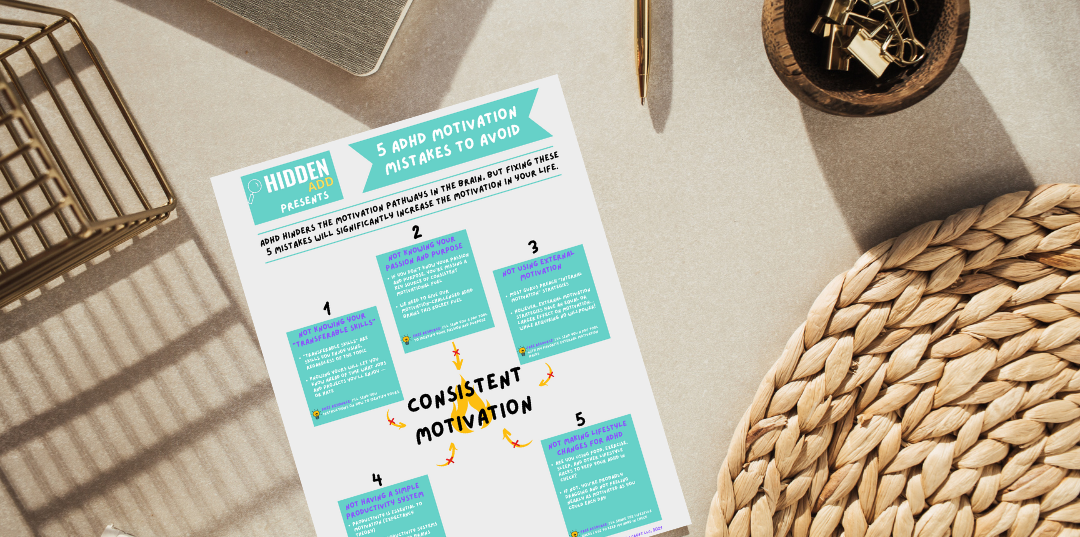 Get the Free Guide!
Sign up to the email course!
Created with